The cost of 'free' relocation cars in New Zealand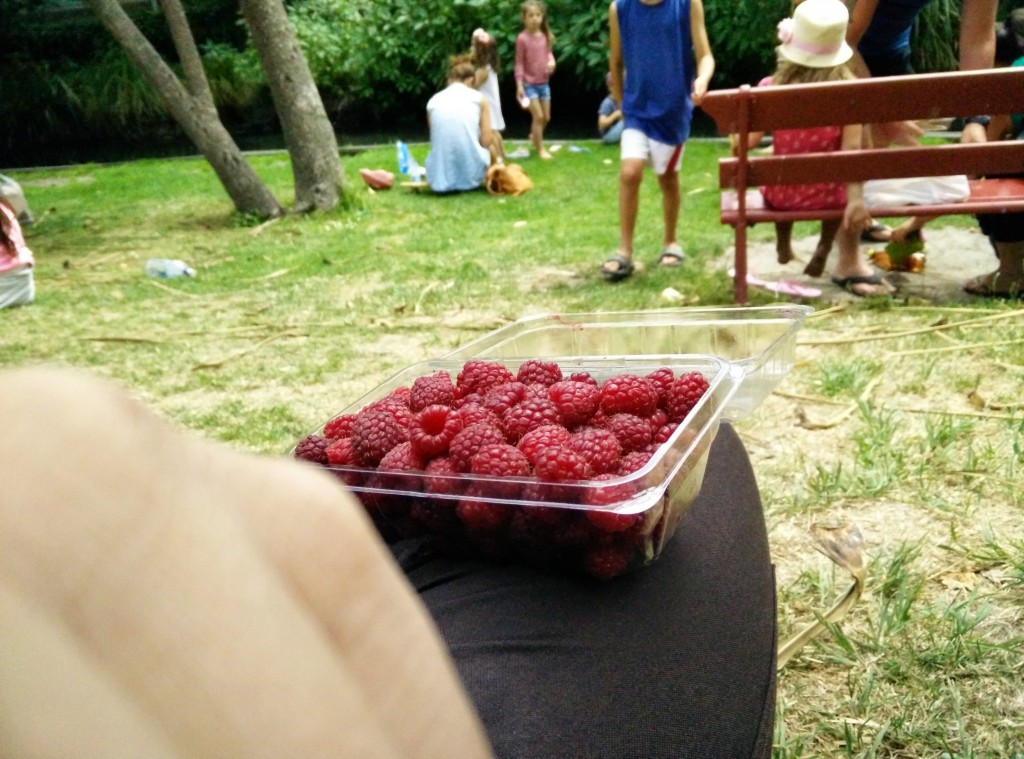 As many of my friends know, I've been spending the last few weeks in New Zealand. Primarily it's been for a small holiday, but also in preparation inimitable Linux.conf.au 2015 conference. Leading up to that, one of the goals of my visit was to experience the variety of places across both islands.
A few weeks ago someone clued me in to a service called TransfercarThis is that this is a service for people who need to rent a car for one-way travel. The way it works is this: rental car companies often get one-way rental requests. At the end of the rental, the vehicles must be relocated to cities where they're in demand. Therefore they need you (the lone backpacker) to help them get it there. Often these requests get posted with little notice. Thus you must remain flexible if you plan to catch one.
What this means for you is a 'free' rental. I use quotation marks here because it's not entirely free. There are many ancillary costs that are not difficult to predict as long as you know they are there. These costs include semi-optional insurance, fuel ,and other transportation costs.
Through this site the identity of the rental agency and car model remain hidden until they accept your request. After they accept it they will reveal some details, such as their identity and where you can pick up the vehicle. The car models remains hidden from you until you pick it up from the agency.
The prospect of driving in a new, unfamiliar country excited me. I would have the autonomy to take any pit stop or detour that I fancied. If you're interested in exploring the country I would suggest procuring a vehicle. After spending considerable time here, it seems to be the best option.
That morning I packed my bag and departed my Airbnb accommodation. I needed to transfer between three buses to get close to the rental agency.
As I arrived I peered through the parking lot I found the usual suspects. There were late-model subcompacts , small SUVs, and some old familiar compact sedans.
It was then that I glanced over and my heart filled with boredom-induced terror. This terror was no dark beast, but a grey 1990s Nissan Sunny. This is car that Top Gear referred to as the most bland car ever made.
My shoulders slumped as I considered that it would be my fate to drive it. Devastated, I went inside to take my place at the end of a 3-deep queue. The two groups ahead of me seemed to be freshly-arrived airplane passengers.
This is where the problems start to arise. Although the vehicle rental fee was $0, there was no fuel included, so I had to pay for that myself. I was also forced to pay the $19/day insurance cost. Although this isn't required, declining requires a $2000 bond. The credit limit on my only credit card is $1,000. I feared that if I decided to take the bond, it would later bounce. If that happened would they report it as stolen?
As per usual, getting out of there took over an hour. Vehicle rental agencies have a reputation of taking a long time for transactions. This was no exception. Afterwards I headed outside and waited for the agent. There she would meet me with my punishment-mobile.
I exhaled with relief when I saw the vehicle she brought forth. It was not the Nissan Sunny of my nightmares. Instead what emerged from the garage was an automatic white mid-1990s Mitsubishi Lancer. 'Almost an Evo!' I thought. 'Alright, this will do.'
I looked over to sneak a peek at the rental sheet. The pre-existing damage figure made the car look like a hairy beast. Not a single door or body panel escaped the a hair, indicating a scratch or ding. I noticed a box indicating that this thing had already rolled 280,000km. We both had a laugh at the idea that any more scratches would reduce its value.
My particular drive was from Christchurch to Dunedin, which is about a 450km drive. I didn't drop a single bead of sweat. A few hours on the deserted SH-1 motorway made that distance fly by.
On my way down I decided to make some small detours. I stopped at quaint road-side town and some amazing coastal bluffs. At one point I stopped by a farm and bought some farm-fresh cherries from a farmer out of his van.
When I finally arrived I knew I was going to be in for some financial damage. I had started thinking about it during my drive down, but only totaled the cost when it actually took its pound of flesh from me. This happened, and it's what I'm writing to warn you about. If you've gotten this far then congratulations.
For comparison's sake a one-way bus ticket between these two cities costs $19. There are 3 carriers that do this run, and each leaves several times per day.
Compounding the frustration were my return instructions. They asked me to return the car to the Dunedin airport, not the city center. Asking my accommodation for airport travel tips prompted a grave look.
There were no public buses or other services that ran there. The only cheap way to get to/from the airport was through a private shuttle. These run you door-to-door and cost roughly $30 on a good day. Now, by itself is not bad, but it does contribute to a large bill.
The drive had consumed almost entire fuel tank, which ended up being $62 to fill. The 'optional' insurance ended up being an extra $38 on top of that. Those summed with the airport shuttle fee ended up running me $130. That's a $111 difference compared to the bus. Was the experience worth $111 for two days of vehicle? Maybe.
The moral of this story is to perform due diligence when deciding to rent a car. Although the car may be free, there are many other costs to consider.
Always look to see if the rental includes a free tank of fuel. In my case it wasn't, but after looking around the site for a while I've noticed that it often is.
Additionally, check to see your allowed mileage. Often there will be a restricted distance you may travel. If you want to travel greater distances it will be an extra surcharge. Although my research indicates that the mileage is generous, it is still worth considering.
Double-check where you'll be returning the vehicle to. Make sure you have a plan for how to get back to civilization. Being stuck at an airport with no cheap means of getting back to town is not a pleasant feeling.
If you're cognizant of the pitfalls then this can be a fantastic way to explore. But if you're unaware of them, you could have an awful experience.
Let me know if this information was useful to you. If you're at all interested in travel or nature I would urge you to visit New Zealand.